Today I am thankful for:
-Spending our first holiday in our Virginia home. Even without decorations on the wall, it is already feeling like we've been here forever. It's bittersweet to be spending my first Thanksgiving away from my parents and sister, but I'm excited to be spending our first holiday in our new home together with Ian's parents.
-Giant for providing a cheap turkey dinner that doesn't require having to cook an entire Thanksgiving meal from scratch in said new home. Trust me, it was just better that way.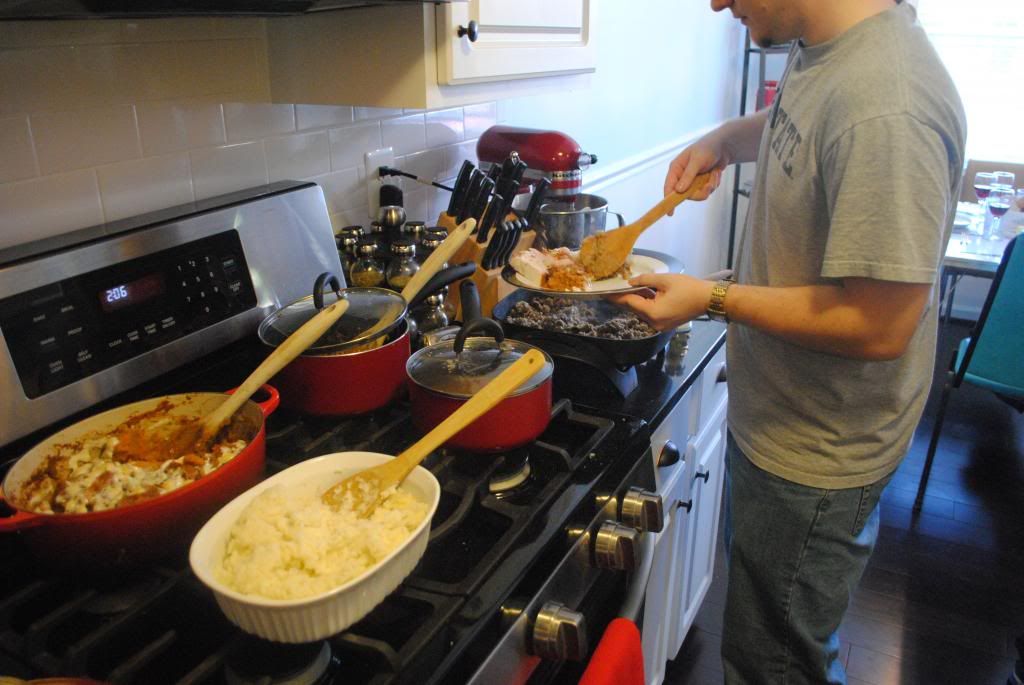 -My husband for being the best friend and husband a girl could ever want, and for putting up with her even when she is being a big sack of potatoes about home improvement projects. (Perhaps a blog post on our adventures with insulation to come soon...) Also for making sure that our pre-cooked turkey was cooked to turkey perfection and for coming up with some improvised dishes when said Giant dinner was not enough for everyone.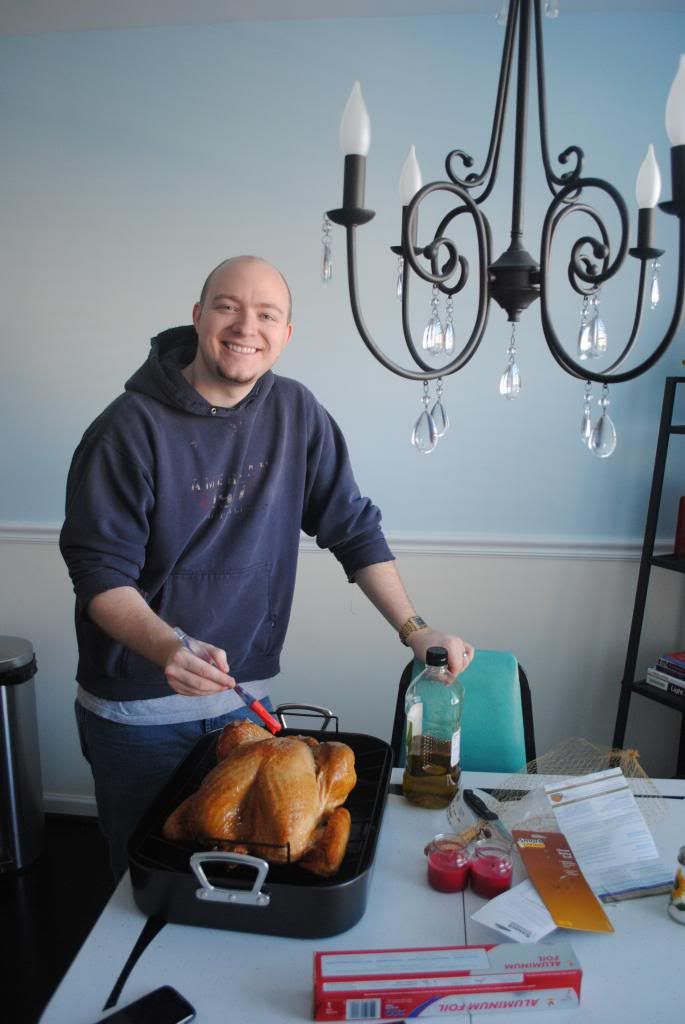 -The Goodwill down the street from my office so that I can pick up some thrifty delights on my lunch breaks.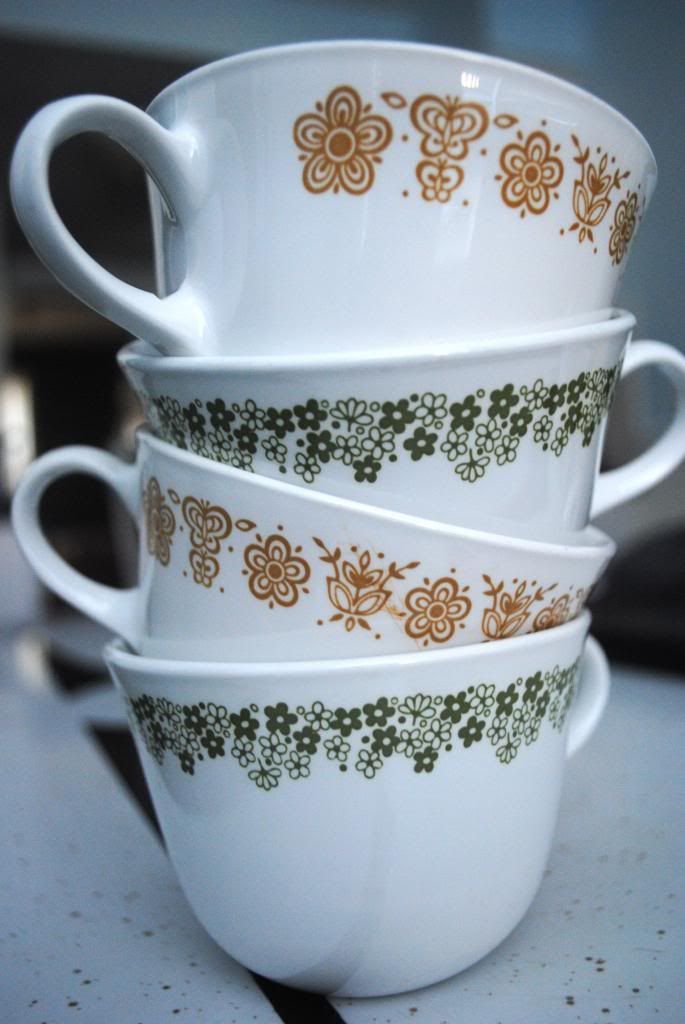 -My family up in PA. I wish I got to see them more.
-Trader Joe's Cookie Butter. And spoons to eat it with.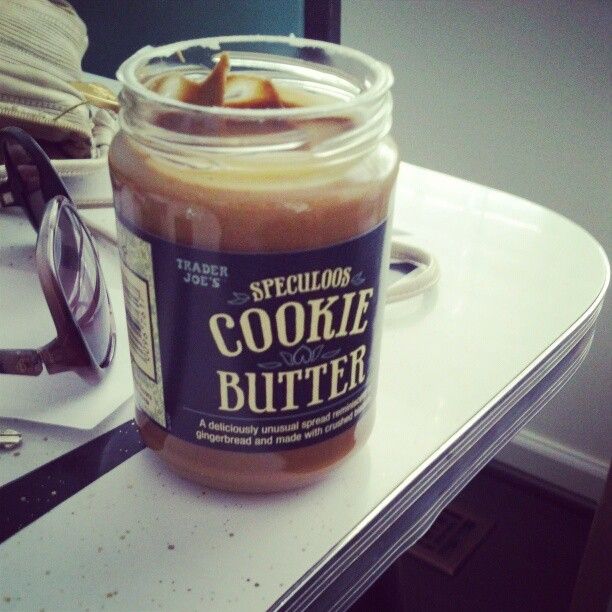 -The warm sunny day that allowed us to walk off our Thanks-blubber around the lake.
-The jobs that allow Ian and I to live comfortably, buy houses and cars, and also have some extra left over for fun.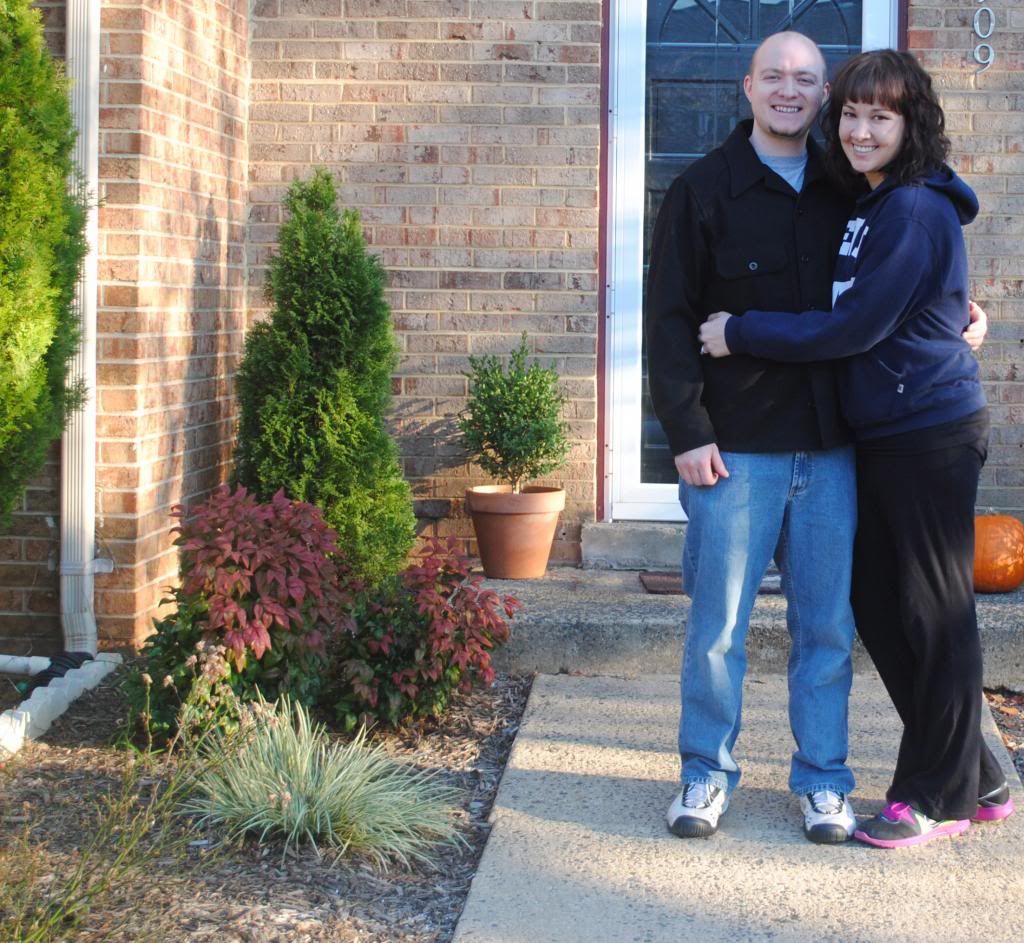 -All of my friends. The ones I've known forever, the ones I've met in the past year, and the ones I've never met in person through this blog. You all make me so very happy and I couldn't imagine life without you!